Altium vs. OrCAD is powerful PCB design and layout software popular in electronics.
After years of reliable service, both tools have carved a name for themselves globally.
Besides, they have excellent customer support and libraries that suit most circuit designers.
However, their significant differences set them miles apart, especially regarding their features. If you're looking for a PCB design tool, both are excellent choices.
But to avoid trial and error methods, we are giving you a concise comparison guide of Altium vs. OrCAD to make your work easier.
Table of Contents
Altium Designer Overview
(Holding a PCB chip assembly)
Altium Designer is a powerful board design software engineers use to develop printed circuit board (PCB) designs. It is a complete tool that can simulate, analyze signals, and capture schematics. Further, it includes other features like PCB layout, design rule verification, and 3D visualization.
Altium Designer is popular in the PCB world as it is an interface with cutting-edge features that outperform the competition.
The software grants users the freedom to import and export design files and form partnerships with team members.
Furthermore, its versatility makes it an excellent tool for simple and complex projects. Altium Designer suits you best if you need a comprehensive solution for your electronic PCB design.
OrCAD Designer Overview
(A man using PCB design software while holding a chip)
OrCAD Designer is a suite of PCB design software tools by Cadence Design Systems. It's an excellent tool for designing and analyzing PCBs and various other electronic systems.
Also, OrCAD is a classic software with a proven track record for making excellent PCB designs. Consequently, it has become a go-to tool for veteran designers and manufacturers.
Additionally, it has powerful library management tools that allow you to run complex designs.
It also includes design rule-checking capabilities to ensure your design meets industry standards. Likewise, OrCAD Designer has multiple power analysis and signal simulation tools.
It is a popular option for those seeking an all-encompassing remedy to their electronic design requirements.
Comparing Altium vs. OrCAD
The popularity of Altium and OrCAD designers may leave many wondering which suits them better. This section compares both software to help you choose one that suits your project better.
Altium vs. OrCAD: Key Features
Altium Designer
MCAD Collaboration
Altium supports MCAD collaboration through its Altium 365 collaboration platform. The partnership allows engineers to integrate their PCBs with mechanical design tools. Some common mechanical tools include Autodesk Inventor and SolidWorks.
Remote Working
Altium's cloud allows designers and engineers to remotely control a project in real-time. Additionally, it has project-sharing capabilities to enable many designers to control a project from any part of the world.
Bill of Material Management (BOM)
A BOM is a list of components and parts used in a design that you can access in real time. Designers use Altium BOM to identify and order the parts needed for production.
Furthermore, the software provides various tools to generate and manage BOMs. Consequently, it makes it easier for designers to keep track of the components they use in their designs.
Interactive Routing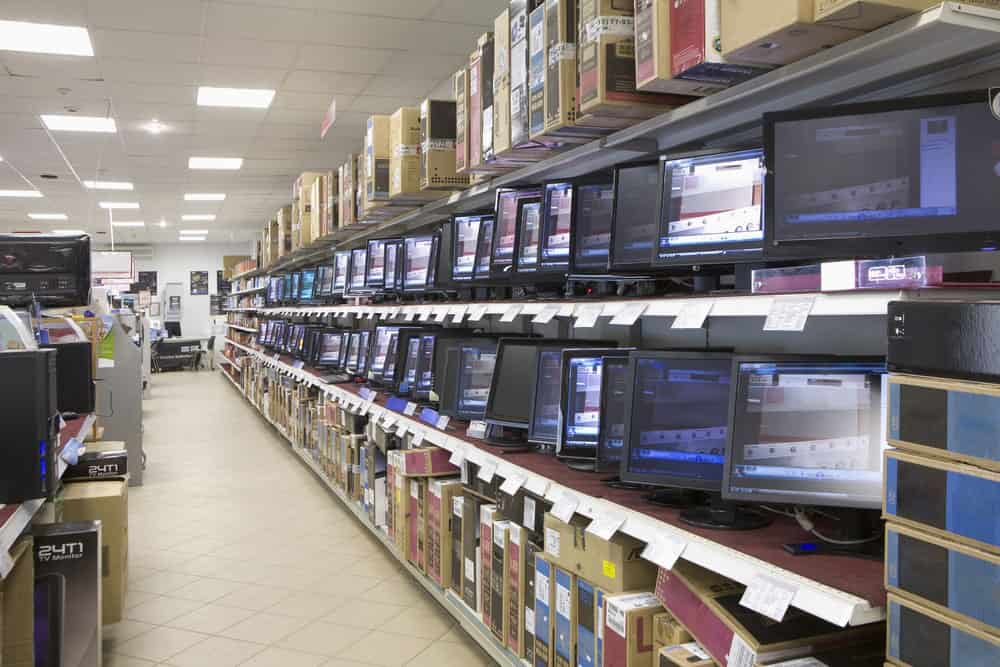 (Most electronics rely on printed circuit boards)
Interactive Routing is a formidable tool enabling designers to route their printed circuit board (PCB) traces. With interactive routing, designers may alter the routing path and clearance in real time to get excellent outcomes.
OrCAD
SPECCTRA Automatic Routing
SPECCTRA is a powerful tool that automatically routes complicated PCB designs.
The software considers a variety of design guidelines and limitations, including trace width. Other factors to take into account include spacing and length matching.
OrCAD Schematic Entry Tool
The Schematic Entry Tool allows PCB designers to develop circuit diagrams seamlessly. It supports both flat and hierarchical schematic designs.
It has component annotation features that ensure your design meets the requirements.
Constraint Manager
The Constraint Manager makes it easier to create rules and designate topologies in PCB design. Furthermore, you can import and assign the rules to many nets simultaneously.
Electrical Rules Check (ERC)
The ERC assists designers in making sure that their products adhere to the standards for electrical design. Also, it automatically reviews the schematic design to identify any electrical inconsistencies.
It aims to eliminate any possible difficulties that could arise during the production or usage of the final piece.
Altium vs. OrCAD: Pricing
(A PCB designed using CAD software)
The cost of Altium and OrCAD varies according to the license options and the version you choose. Here are the pricing differences between the two software.
Altium Designer
Altium Designer is a subscription-based software with several pricing options for all users. The standard subscription fee starts at $4,845 annually, whereas the premium version costs $16,995 annually.
For a start, you'll get a free trial version for 15 days.
OrCAD
OrCAD's pricing is cheaper than Altium's, with its Standard version costing $2,630 for a perpetual license. The Professional version begins at $5,000 for a perpetual license.
If you opt for a subscription version, be ready to pay an annual fee of $1,375 for the Standard version. Moreover, the Professional version costs $2,995 to $7,140 annually.
Altium vs. OrCAD: Integration
Altium is the superior PCB design tool as it supports a vast array of software from its manufacturer. Consequently, it excels in mega projects that need other software for support and efficiency.
However, OrCAD has less integration and works only with select small programs. If you need software for a large-scale project, go with Altium Designer.
Advantages and Disadvantages of Altium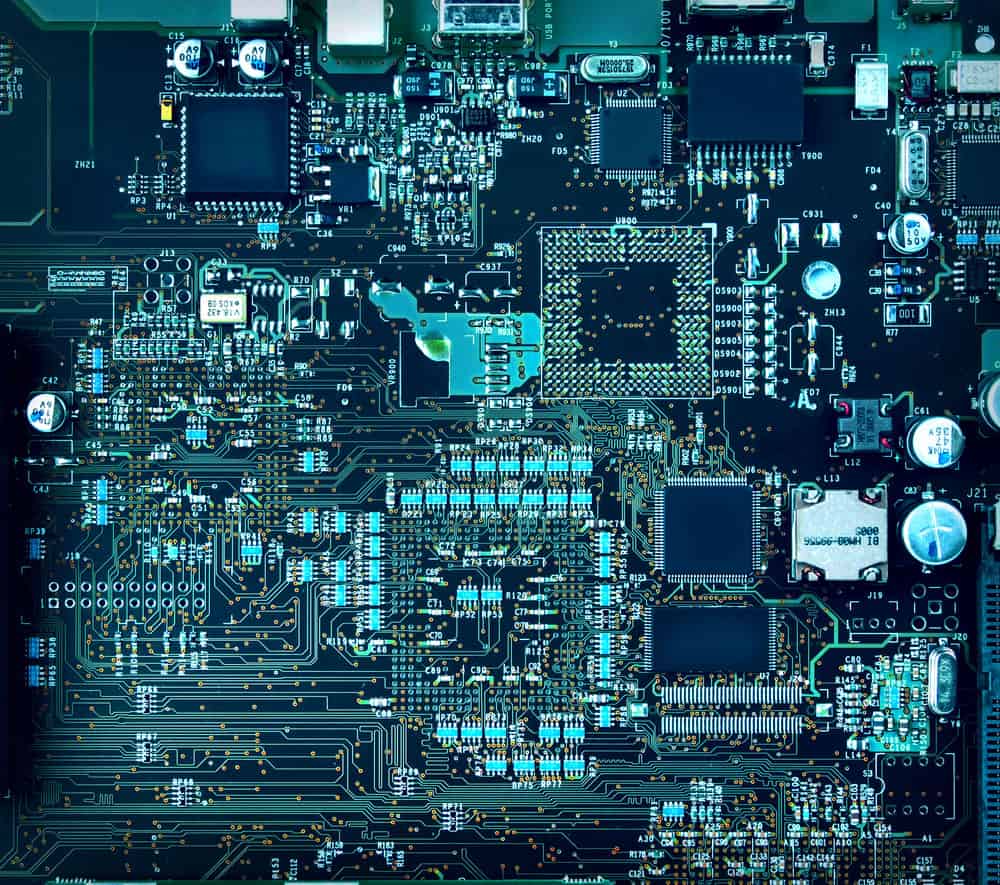 (A computer motherboard and components)
Advantages
Provides designers with a unified design environment that integrates multiple functions
Advanced PCB design tools and capabilities
An extensive component library
Premium team management tools
Excellent simulations and analysis
ActiveBOM allows designers to access real-time pricing of components
Excellent supply chain management
Disadvantages
Costly
The software has a steep learning curve
Advantages and Disadvantages of OrCAD
Advantages
Easy-to-use interface and automated CDIR feedback
It supports integration with other software tools, including Allegro and Virtuoso Layout Suite.
Cheaper than Altium Designer
The software has excellent layout tools
Extensive library of electrical symbols and components
Supports MATLAB designs
Disadvantages
It has lower levels of integration compared to Altium
It has limited libraries that may be insufficient for large-scale projects
FAQs
Is Altium better than OrCAD?
OrCAD and Altium Designers are effective PCB design tools that suit specific applications. Each software has strengths and weaknesses that cater to the designer's requirements.
However, Altium is a more sophisticated software that outperforms OrCAD in most areas. Its major shortcoming is that it's costly, as going with OrCAD can get some features at a lower cost.
Is Altium free software?
No, Altium is not free software. Instead, it is subscription-based software requiring a user's license. Any designer needs a subscription, perpetual, or time-limited license to use it.
Do OrCAD and Altium have free trial versions?
Yes, OrCAD and Altium both have free trial versions. The free versions have limited features and allow users to test the features before deciding whether to purchase. OrCAD has a 30-day trial version, whereas Altium's version is valid for 15 days.
The Takeaway
After analyzing both PCB design software, you see each has strengths and weaknesses. Therefore, the choice of software rests squarely on your shoulders as the user.
Altium is a more comprehensive tool with a fantastic user interface. Also, it has powerful features such as schematic layout and routing.
Conversely, OrCAD has a good reputation in the PCB industry for its reliability and cheaper cost. It also has many PCB design features you can utilize in your project. Consequently, you may have to test both software to know the best one.