About Best Circuit Diagram Software Review, Gone are the days when engineers would draw circuit diagrams using pen and paper.
Nowadays, you'll come across complex software that allows you to develop complex designs within hours.
Surprisingly, this software comes with advanced options like labeling and notation. All you need to use this design software is a computer and design knowledge.
But what are some of the best circuit diagram software available? Well, keep reading to find out.
Table of Contents
What is a Circuit Diagram?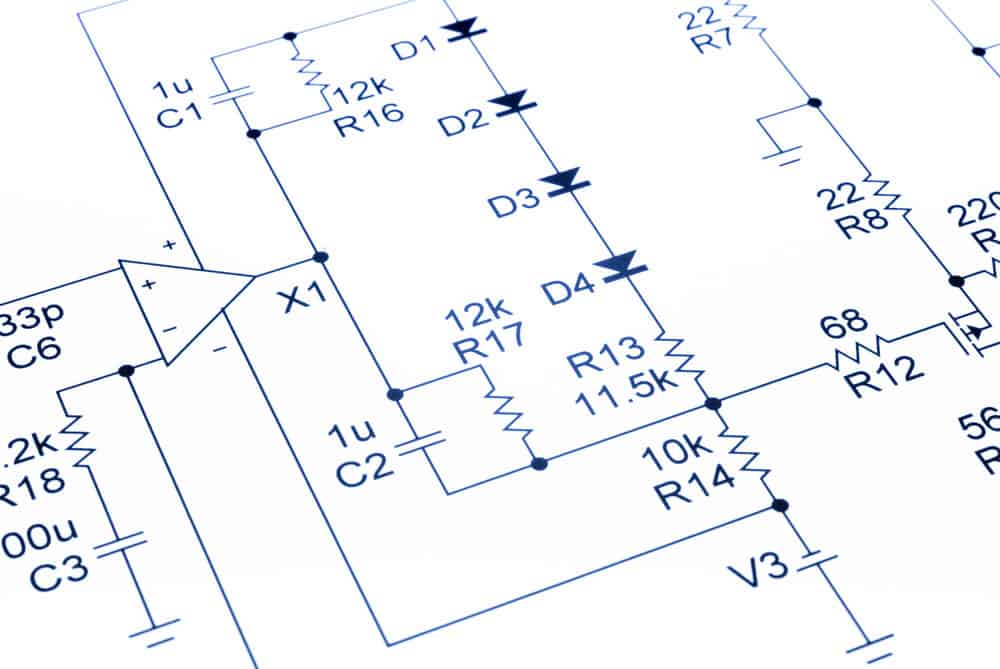 (Circuit diagram on paper)
This is a simple or complex representation of an electrical circuit using component images or standard symbols.
Some of the circuit diagram components include a battery, switch, resistor, and diode. Generally, there are four common circuit diagram types: pictorial, schematic, wiring, and block diagrams.
Let's describe each option below:
A schematic diagram is where we represent the circuit components using standard symbols.
Wiring Diagrams involve a visual representation of the physical circuit connection and layout.
Finally, pictorial diagrams employ the component's images to represent a circuit.
What is the significance of a circuit diagram?
Generally, circuit diagrams show how electrical circuits are connected with different components.
Therefore, they play a critical role in the design of electrical circuits, PCB construction and layout, and electronic equipment maintenance.
Developing a fully functional electronic device would be impossible without a circuit diagram.
Best Circuit Diagram Design Software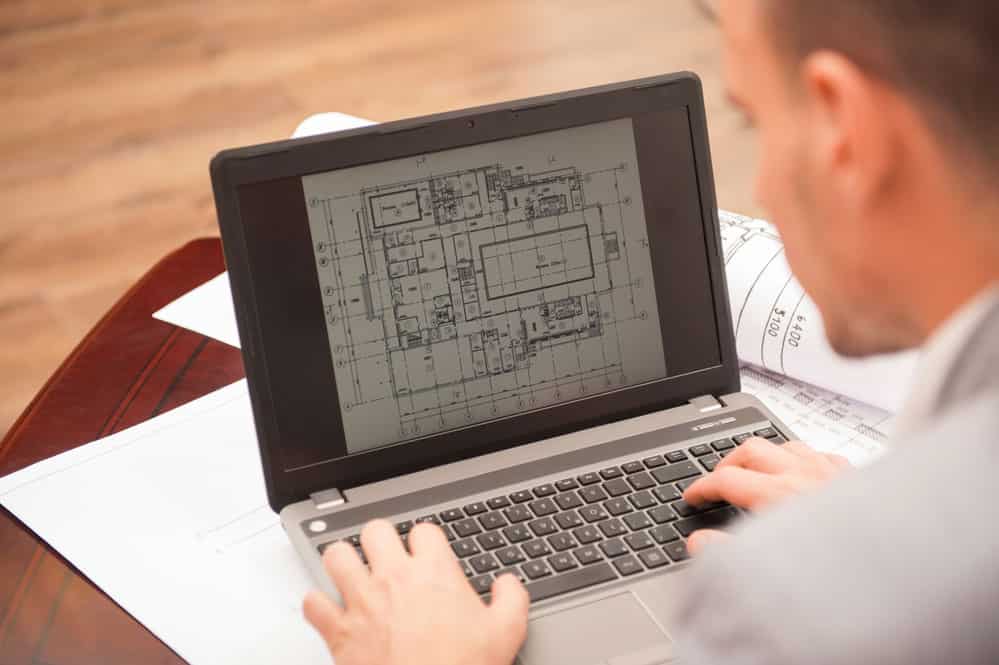 (Someone making a design)
Surprisingly, there is so much circuit diagram design software that you can access on your computer.
However, not all these software offers top-notch functionality and features. Check out the following software for the best performance:
Edraw Max
If you're looking for the best free software, count on Edraw Max. Fortunately, you can access this platform online on Linux, Windows, or Mac platforms.
And to make everything easier, you'll get ready-made circuit diagrams so you don't start your design from scratch.
Additionally, you'll access over 800 circuit elements and symbols to work with. What's more, you can share your design directly with a team from the platform.
Since the platform is similar to MS office, you'll feel more at home if you're used to Microsoft Office. In addition to creating circuit diagrams, you can also use them to create UML diagrams, org charts, and computer networking.
Lucidchart
Why do you think Reputable companies like Whole Foods and Cisco trust lucid chart? The software is very flexible when creating circuits and electrical diagrams.
Additionally, it comes with various industrial-level symbols to offer a greater user experience. Furthermore, Lucidchart lets you import designs from platforms like Gliffy, Draw.io, and Visio. Finally, you can share or present your design with ease.
Autodesk Eagle
Autodesk Eagle provides community-driven features with proper routing channels, component placement, and extensive library content.
What we like more about this software is that you can download and use it across all operating systems. Additionally, you'll enjoy real-time design synchronization.
We recommend this software if you're dealing with many components available in modern semiconductor chips. Consequently, you'll enjoy a variety of PCB layouts.
SmartDraw
SmartDraw is a live desktop platform you can download and install on your device.
Also, there is an online version that you can comfortably access from any online browser. What we like about SmartDraw are the pre-made circuit diagrams that are freely available to designers.
Therefore, you'll be free to develop complex or simple circuit diagrams.
Visual Paradigm
As the name suggests, this platform allows you to manage and create real-time designs. Surprisingly, you can either use a browser-based or desktop software version.
Additionally, you'll access uncountable templates to edit. Fortunately, the templates are arranged in alphabetical order for easier lookup.
Furthermore, you can link up with team members via a video conference.
CircuitLab
CircuitLab is designed purely for circuit diagrams, from its name to its functionality. This software allows you to run simulations to check for the accuracy of your plotting and components.
Consequently, you'll manage faster analysis, thus saving money and time. However, this software is only available through the web. Therefore, you can't make designs offline.
AutoCAD
(The AutoCAD on laptop)
AutoCAD is by far the most popular software used by engineering students. Unlike the other software we have seen above, this software is complex and might not serve you well if you're a beginner.
Additionally, it doesn't have samples or templates to start working with. All in all, it's a reliable tool worth trying.
GitMind
GitMind is a free software with pre-set symbols to help you design circuits, flowcharts, and UML diagrams.
After finishing your design, you can export the diagrams in different formats, including PDF and PNG.
Even if you're new to circuit diagrams, the platform is easy to navigate. Finally, you can access it from all platforms, including Linux, Mac, and Windows.
EasyEDA
Lastly, EasyEDA allows you to analyze and visualize circuit output. The platform allows you to collaborate and share your design directly with team members.
Additionally, you can enhance your circuit diagrams with 3D views. Furthermore, you can adjust the routing angle, grid, and canvas attributes.
Stages of Circuit Design while Using Software
(Engineers consulting on design)
To come up good circuit design, you need to follow the below steps:
Planning
They say that if you don't plan, then you're planning to fail. The first step is to visualize the structure of components and electronics you need to come up with. This is the time to select specialty components like ICs.
Schematic Drawing
You can then translate your design idea into a schematic. Generally, if your circuit design involves a complex design, we recommend separating it into subcircuits or modules.
Consequently, you won't have to leave out any details.
PCB Layout
After checking the schematics and being certified, it's time to start transferring components. Start by defining component arrangement, PCB size, and routing.
Run a DRC to ensure you don't violate any design rules. Next, you can generate the production file in preparation for fabrication.
This is also the time to generate a Bill of materials for prototyping.
Prototyping
Finally, you can fabricate your PCB by assembling components. If you make mistakes during this stage, document them for revisions later.
FAQ
What's circuit diagram software?
This is software that lets you design electrical circuits. Therefore, it makes visualizing how you'll lay out circuit components easier.
The most common software includes GitMind, Edraw Max, and Visual Paradigm.
Is designing a circuit hard?
Circuit design is complex and requires you to have prior circuit design knowledge. Fortunately, this is something you can acquire in months.
What is the difference between a schematic and a circuit diagram?
A circuit diagram is a general representation of electric circuits. However, a schematic diagram is a circuit diagram type that represents components with standard symbols.
What are the three 3 types of circuit diagrams?
Generally, circuit diagrams can be categorized into pictorial, schematic, and wiring diagrams. First, a schematic diagram represents the circuit components using standard symbols.
Second, wiring Diagrams involve a visual representation of the physical circuit connection and layout. Lastly, pictorial diagrams use a component's image to represent a circuit.
Conclusion
The days when you could draw a circuit diagram with pen and paper are gone. Nowadays, there is reliable software to help you design complex circuits in minutes.
You can select any design software above for professional designs. Surprisingly, most of them allow you to design offline and online.
Pick your computer, download software, sit back, and enjoy your circuit design.