About the best circuit simulation software, In this era of improved technology, there is no room for guesswork regarding circuit design and implementation.
Why would you take many hours to design a system only to realize later that it can't be realized physically?
Well, a circuit simulation comes in to help you emulate the behavior of real hardware even before you built it.
Consequently, you can verify whether the hardware design will behave correctly and produce the required output with a specified input.
Therefore, it becomes easier to develop complex systems cost-effectively.
However, a challenge arises when selecting the best circuit simulation software. Given the vast options of paid and free software, you might be undecided in choosing the best solution.
That's why we have highlighted the best circuit simulator software in 2023.
Table of Contents
What is Circuit Simulation Software?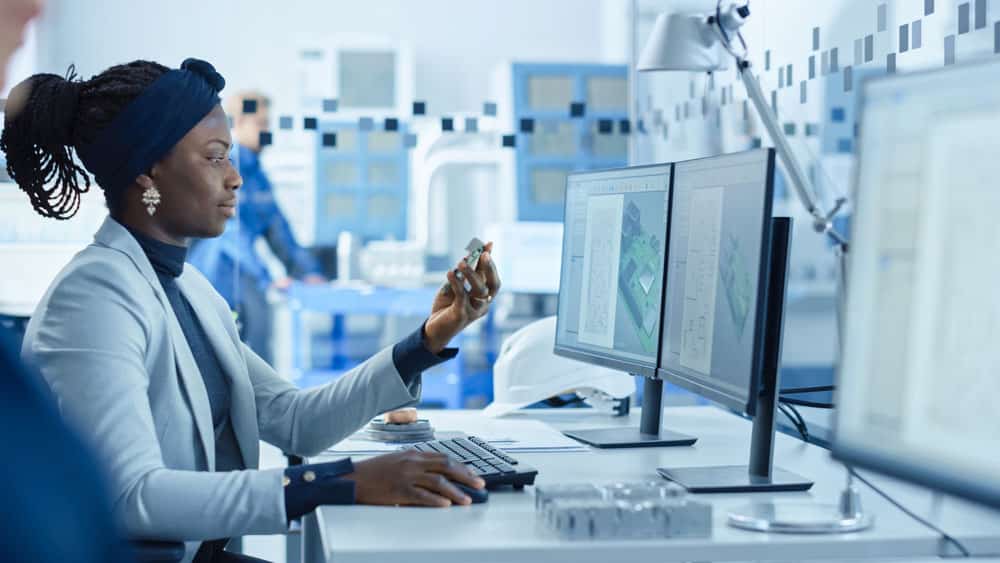 (A female engineer using a circuit simulator)
This is a program that normally emulates and imitates the real hardware circuit's behavior before you build it. Therefore, you can use it to verify that your intended hardware design will work correctly and produce the output signal given specific inputs.
The simulation will not require you to perform an actual circuit operation.
Generally, the software employs accurate mathematical models to describe circuit components' behavior in several scenarios, including supply voltage and temperature.
Therefore, circuit simulation software is a must-use program for all circuit designers and engineers.
What is the need for circuit simulation?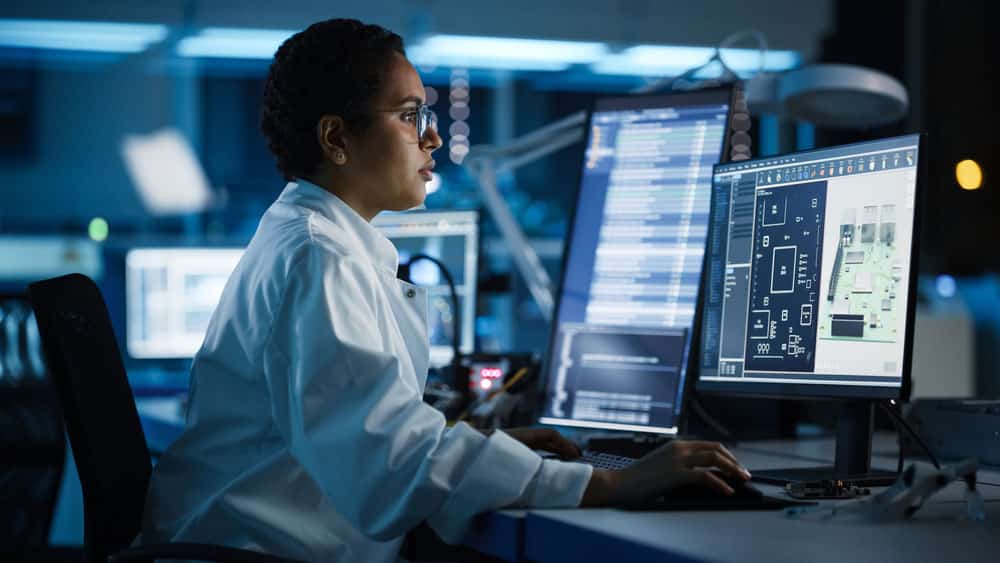 (An engineer working on a simulation exercise)
Why would you or an engineer require circuit simulation? Below are the reasons why:
Firstly, with circuit simulation, an engineer can test a circuit's functionality without creating a physical circuit.
Secondly, the process is time-saving and cost-effective, and you can easily design circuits using circuit simulation software. Consequently, you'll save your company money and the design engineer's time.
Thirdly, circuit simulation allows engineers to reduce the wastage of valuable resources. Therefore, you can only develop your hardware after getting accurate and satisfying results from a simulation exercise.
Moreover, the results from a simulation test can help you redesign your circuit. This is because you'll verify and compare the results at every design and simulation stage to the theoretical responses.
Surprisingly, circuit simulation has proven to be a source of new ideas and concepts over time.
Lastly, if you're used to observing and probing waveforms on an oscilloscope, you can achieve the same during circuit simulation. Consequently, you can probe points in your circuits and, if necessary, view the virtual waveforms.
10 Best Circuit Simulation Software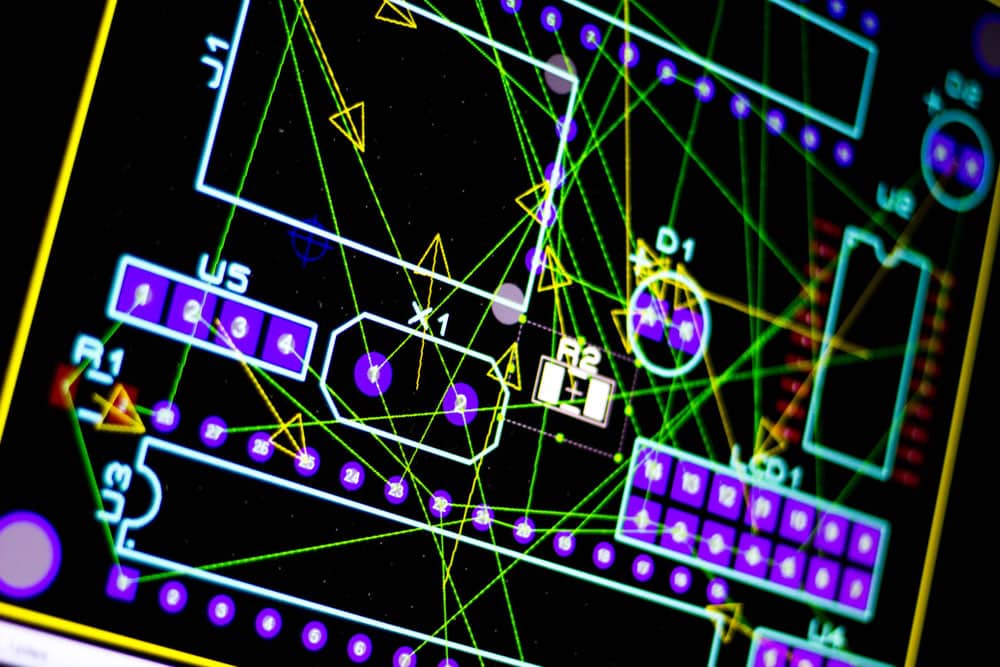 (A virtual system modeling simulation)
Now that you understand why you need circuit simulation software let's consider the best 10 circuit simulator software to use:
NI Multisim
This software is used in education institutions mainly for research and teaching digital, power, and analog electronic circuitry. Surprisingly, this simulator employs the original SPICE-based simulation software to give results comparable to real-world testing.
This software lets you choose power pro, full, base, and education packages. They're priced at $4838, $3267, $1869, and $628, respectively.
Pros
You'll get at least 35 virtual instruments
The software has at least 55,000 components
It offers online simulation
The simulation results are very accurate
Cons
The software packages are expensive
We find the interface outdated and challenging to navigate
There are missing microcontrollers
Autodesk Eagle
Eagle is a short form for Easily Applicable Graphical Layout Editor, and it employs Ngspice tools to manage the circuit simulations.
In addition to the simulation features, the software has a PCB editor that you can use to design up to 16 PCB layers.
Therefore, you'll find this software in everyday use among hobbyists, small electronic makers, and industry experts. Additionally, it has a user-friendly layout thanks to tutorials, resources, and a large community.
Pros
The software manages 3D modeling
You can access a free version, but with limited capabilities
The simulator has a lot of resources and is easy to use
Cons
There is no power and signal integrity solution
You'll find it challenging to create custom components
Tina TI
This free circuit simulator can design, simulate, and check for circuit errors. This software can also perform transient, DC, Fourier, and AC analyses.
Moreover, it comes with almost every component you'll need for circuit design and simulation.
Pros
It comes with great analysis tools
The software offers an intuitive schematic entry
You can check for errors before running your simulation
Cons
The software has limited components
EasyEDA
EasyEDA is a web-based software that doesn't have any commercial licenses. Therefore, it's common in use among hobbyists and students. Also, it comes with a PCB editor, can convert schematics into a PCB, and can generate a BOM. Luckily, EasyEDA comes with a free package.
Pros
You can access the software online
It doesn't have commercial licenses
It offers unlimited private projects
There is a free package
Cons
The software has limited components
PSIM
This software is dedicated to simulating motor drives and power electronics. However, you can still employ it in simulating other electronic circuitry.
Interestingly, the software is embedded with a code generator. Additionally, a thermal simulation computes a switching device's conduction and switching losses.
Pros
The software is affordable
It offers accurate and fast simulations
It has a variety of power electronics models
You'll access energy storage and renewable energy systems, models
The software manages the thermal simulation
Cons
Fewer testing equipment than alternatives
CircuitLab
If you're looking for the best in-browser software for circuit simulation and schematic capture, count on CircuitLab. This software can analyze, simulate, and design digital and analog systems.
Additionally, CircuitLab is easy to use, and you can launch it with a single click.
Pros
Can simulate both digital and analog systems
You can access the software online without installation
It supports schematic capture
Cons
The software has limited documentation
CEDAR Logic Simulator
The CEDAR logic simulator is among the best open-source circuit analysis, design, and simulation tools. It lets you create circuits from components like capacitors, transistors, op-amps, diodes, and resistors.
Therefore, you can add the components to your circuit using standard schematic symbols or entering their parameters directly. The software lets you determine the output current and voltage at any point in your circuit.
Pros
The software supports the .ic circuit format
It's a free software
Cons
You'll find the software to be slow
It has minimal components
CircuitsCloud
This is an NGSPICE-based simulator that you can use for both digital and analog simulation. Moreover, the software is free to access online. However, to use it, you'll have to create an account.
Pros
The software is easy to understand and offers a quick circuit design and simulation.
It's free
Cons
Its library doesn't have enough digital ICs and MCUs
The simulation won't animate the current direction
Circuit Sims
If you're a circuit design beginner, we highly recommend Circuit Sims. The simulator is free and easy to use. Surprisingly, the software allows you to adjust circuit components and factors like current speed, inductance, and simulation speed. Additionally, you can view your circuit waveform in the design panel.
Pros
Free and easy to use
It's an open-source simulator
Cons
It has limited library parts
EveryCircuit
Finally, there is EveryCircuit that you can use to make circuits and simulations. Interestingly, the software allows you to explore electronic circuits and share your work. Moreover, you can access the software from a browser, Google Play, or App Store.
Pros
It allows you to share your work
You can explore electronic circuits for more ideas
It lets you visualize dynamic voltage and current animations
Cons
We didn't see any downside to this software
What are the advantages of circuit simulation software?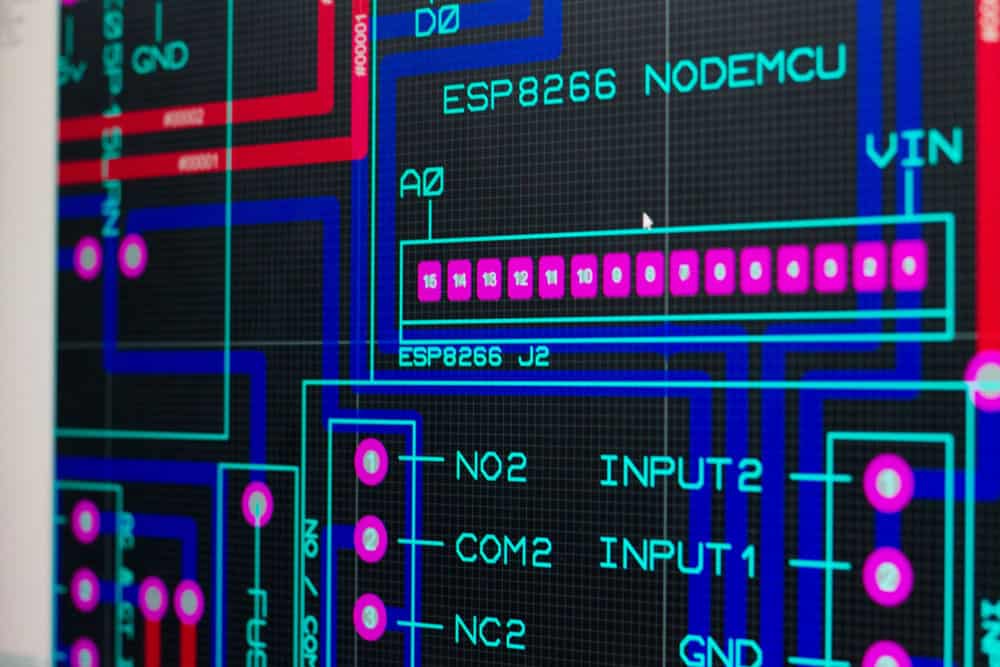 (A virtual system simulation)
Firstly, you can use many free circuit simulation software, including LTspice and Spice.
Secondly, most simulation software lets you adjust their behavior and models on the go. Consequently, you can iterate several simulation levels to explore your circuit's limitations.
Thirdly, it's easy to change component values in simulation software. Also, you can test your circuit for different inputs like current and voltage.
Additionally, circuit simulators can help you analyze crosstalk and noise in high-speed and complex RF designs.
Lastly, most circuit simulators have the potential to test power distribution systems and power supply designs.
FAQ
What is simulation software used for?
You can use it to verify whether your intended hardware design will work correctly and produce the output signal after feeding it specific inputs. Therefore, you'll be sure you're cost-effectively developing a reliable circuit.
What are simulation Components?
A complete simulation model has input variables, functional relationships, performance measures, and system entities.
Is there free circuit simulation software?
Yes! There are many free circuit simulators that you can access online or download and use. However, the paid packages offer more features.
Conclusion
In conclusion, you can no longer afford to design circuits and implement real hardware blindly.
Nowadays, there are countable circuit simulators you can use to verify whether your final hardware will behave correctly even before you create it.
Therefore, feel free to select any simulators above to enjoy your simulations.